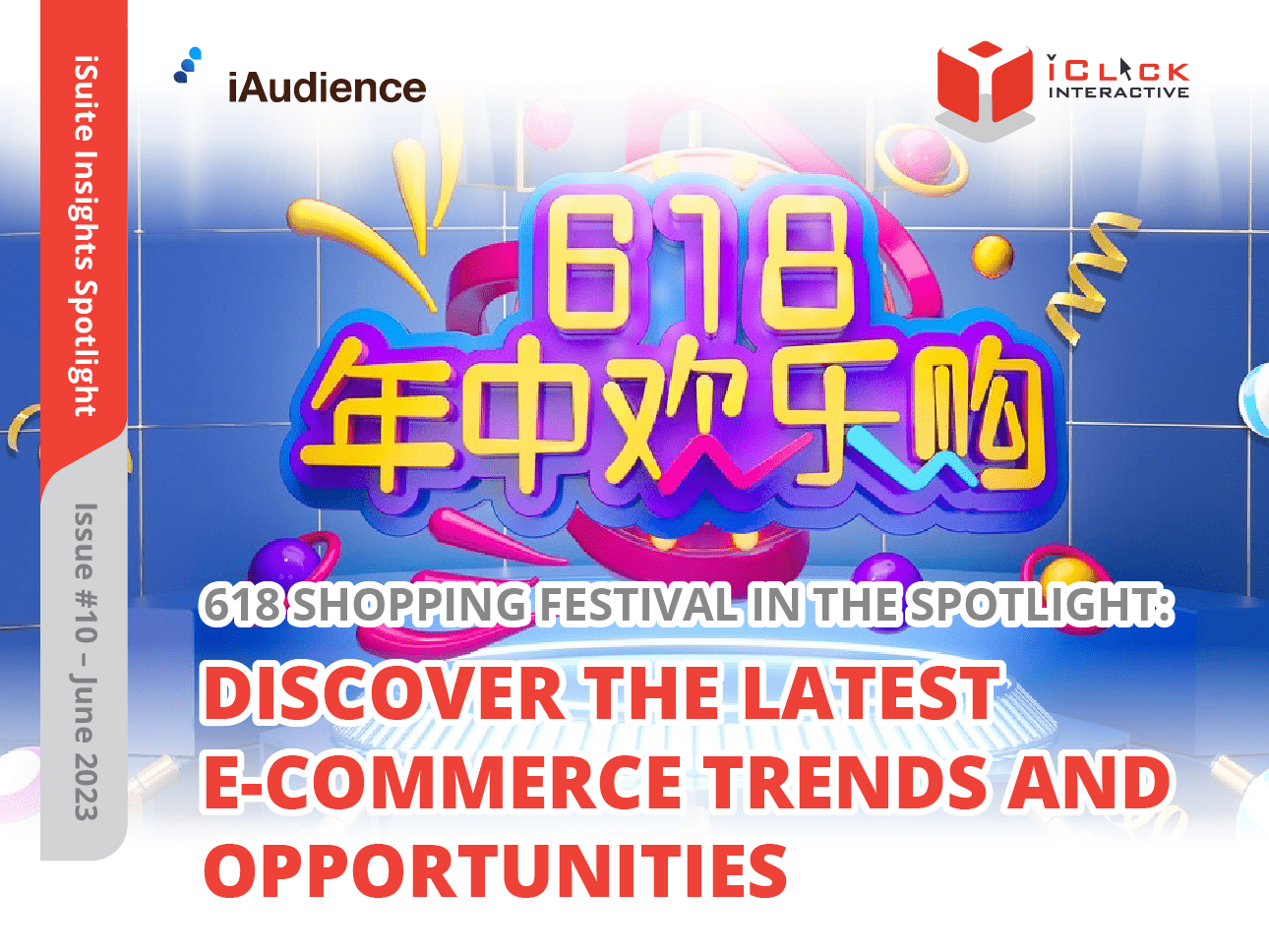 iSuite Insights Spotlight - Issue #10 Discover The Latest E-commerce Trends And Opportunities
The 618 Shopping Festival, originating from the Chinese e-commerce giant Taobao, has evolved into a massive shopping extravaganza in the Chinese e-commerce market. Today, it includes many other prominent platforms like Alibaba's Tmall, Douyin, and Xiaohongshu, magnifying its reach and impact. According to Iqingyan's statistics, Douyin's 618 pre-sales of beauty products have reached 3 billion to 3.5 billion yuan, an increase of 60% YoY. The Douyin channel is an important source of growth in the industry and may become the focus for brands.
Based on iAudience and iFans data, we have traced and profiled Chinese netizens who actively followed 618 Shopping Festival-related topics, highlighting their audience profiles and online preferences to understand the targeted Chinese consumers.
AUDIENCE DEMOGRAPHICS
TREND OF AUDIENCE SCALE
Five days prior to the 618 shopping festival, the number of audience reached its highest level and remained high.
AUDIENCE INTERESTED CATEGORIES
Audience-interested categories are Clothing & Accessories, Hobby & Entertainment, and Cars.
PUBLIC OPINION KEYWORDS
E-commerce Platforms: Douyin1, Baidu2, Xiaohongshu3
Livestreaming: Livestreaming Ecommerce1, Messi2, Yangge3
Promotions: Pre-sales1, Limited Time Offer2, Limited Offer3
KOL-hosted Livestreaming is one of the highlighted promotions during the 618 Shopping Festival.
HOT SEARCHES ON WEIBO
Hot searches on Weibo are mainly related to the 618 Shopping Festival.
TOP 5 SHORT VIDEO PLATFORMS
Livestreaming and Short Video Platforms are increasingly significant in the Chinese 618 Shopping Festival.
PUBLIC OPINION SNAPSHOTS
In a fiercely Competitive Market, attracting and maintaining traffic is more challenging for brands.
iSuite Insights Spotlight - Issue #13 Tapping Into Double 11's Success and Consumer Insights
Double 11 is one of the most significant and iconic online shopping events in China, characterized by substantial discount offers and massive consumer spending. The best price guarantee is one of the notable trends of this year's Double 11, which aims to offer lower prices and faster delivery to boost sales among sophisticated Chinese consumers.