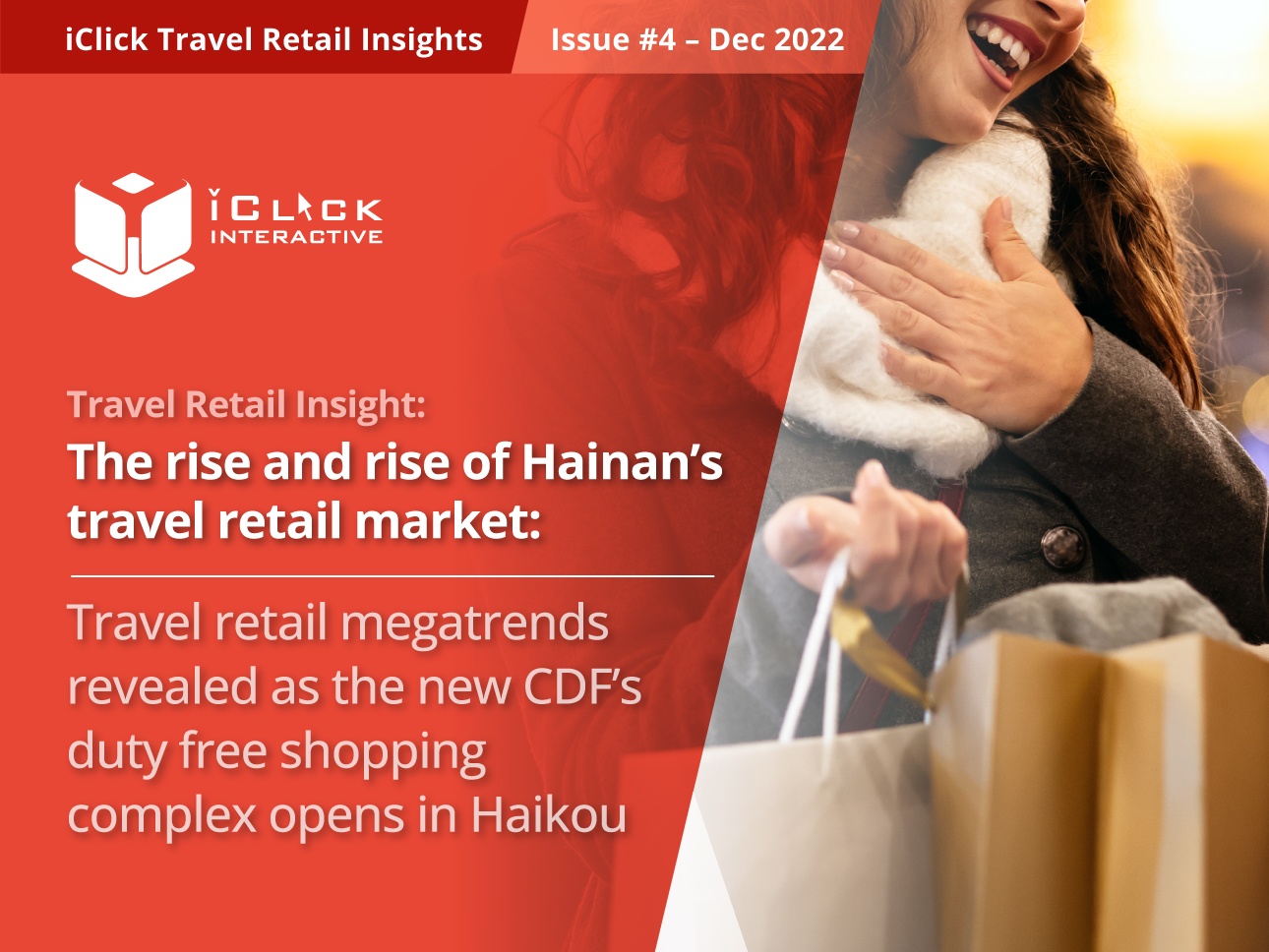 iClick Travel Retail Insights - Issue #4 The Rise and Rise of Hainan's Travel Retail Market
Hainan's duty free retailers have fully resumed business since September after a COVID-enforced 47-day closure just in time to welcome visitors for Golden Week celebrations and the grand opening of China Duty Free Group's Haikou International Duty Free Shopping Complex and its 280,000 sqm duty free zone i.e. CDF Haikou International Duty Free City, which is dubbed as the world's largest single duty free store. The spectacular Complex is leading the development of the travel retail industry in China and the world, reflecting the following 3 key trends: retail excellence, cultural tourism, and loyalty innovation.
With China's new COVID rules in place, we believe that we've got more good news about China's travel market to share in our next issue. Stay tuned!
Download the full article now.
iSuite Insights Spotlight - Issue #13 Tapping Into Double 11's Success and Consumer Insights
Double 11 is one of the most significant and iconic online shopping events in China, characterized by substantial discount offers and massive consumer spending. The best price guarantee is one of the notable trends of this year's Double 11, which aims to offer lower prices and faster delivery to boost sales among sophisticated Chinese consumers.