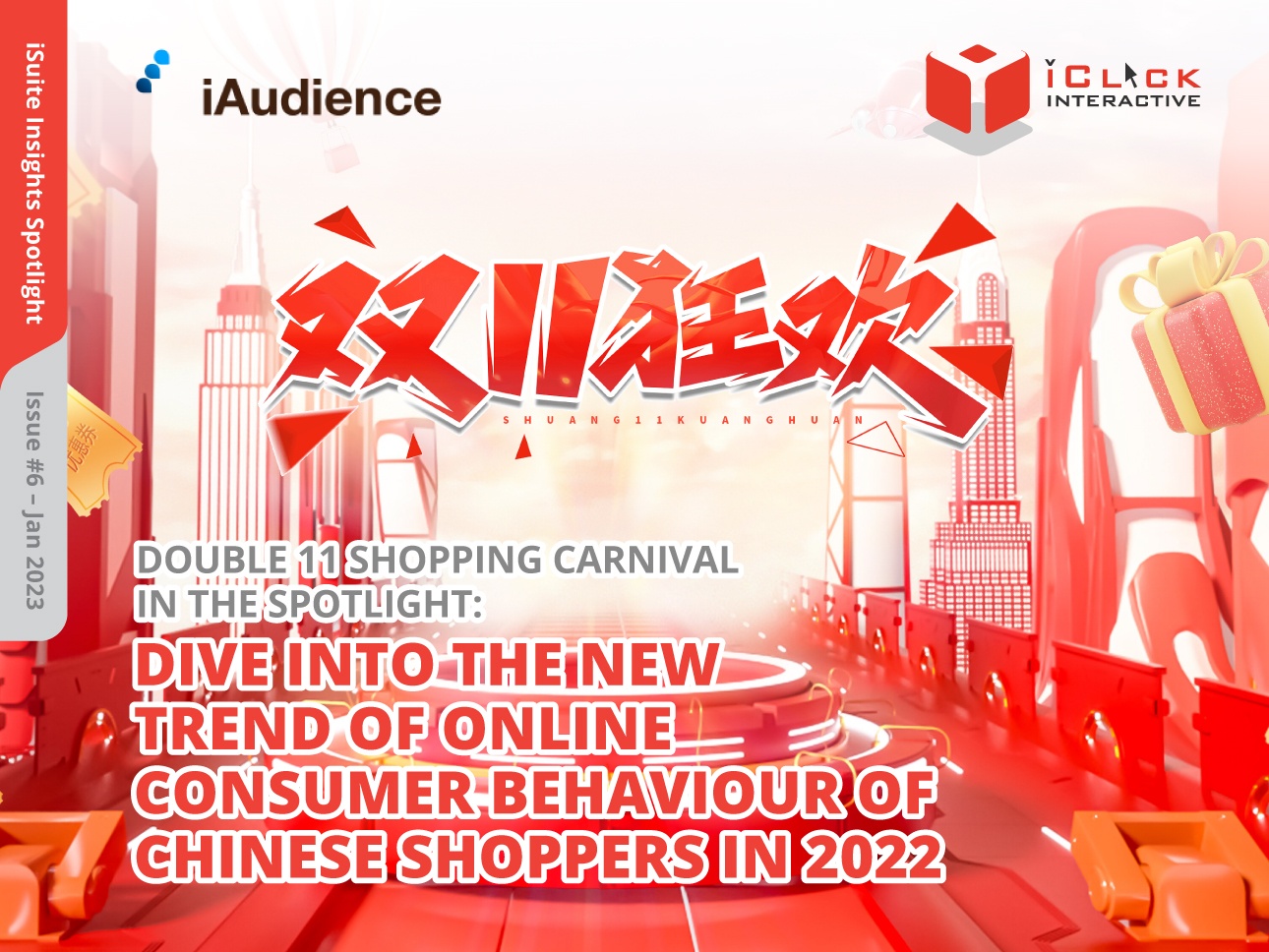 iSuite Insights Spotlight – Issue #6 Dive into the New Trend of Consumer Behaviours of Chinese Shoppers in 2022
After 14 years of development, China's Double 11 Shopping Festival has matured. This year, instead of announcing sales results, E-commerce platforms are focusing more on achievements in areas such as helping farmers, going green and environmental protection, as well as long-term retention and conversion of core customers.
Check out our 6th issue of "iSuite Insights Spotlight – Double 11 Shopping Festival in the Spotlight", leveraging the latest Chinese netizens' data provided by the iAudience platform to understand the profiles, demographics, and psychographic dimensions of audiences interested in Double 11 Shopping Festival.

iSuite Insights Spotlight - Issue #13 Tapping Into Double 11's Success and Consumer Insights
Double 11 is one of the most significant and iconic online shopping events in China, characterized by substantial discount offers and massive consumer spending. The best price guarantee is one of the notable trends of this year's Double 11, which aims to offer lower prices and faster delivery to boost sales among sophisticated Chinese consumers.