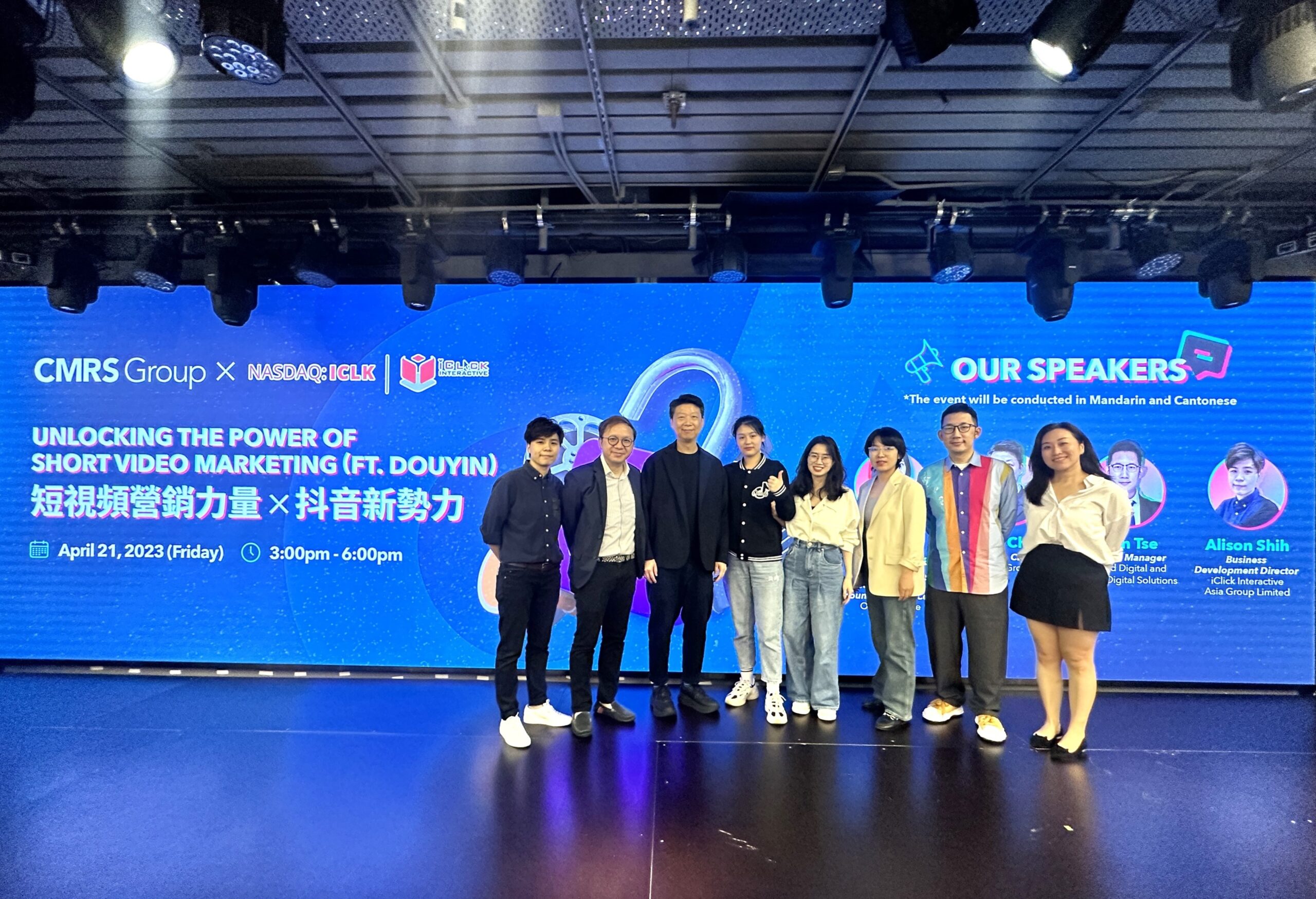 [Unlocking the Power of Short Video Marketing (ft. Douyin)] Leverage Short Video and Unlock New Audiences
CMRS Group (HK)'s "Unlocking the Power of Short Video Marketing (ft. Douyin)" was a game-changer for marketers looking to stay ahead of the curve in 2023. As the trend towards shortvideo continues to explode, it's more than important to understand its impact on your marketing strategy. We are honored to participate in this event to share insights together with the subject matter expert Douyin on the short video social media landscape, and how to leverage their influence to unlock new audiences and drive conversions.
The event emphasized the importance of creating killer content that captures the target audience's attention and at the same time delivers the brand's message effectively, providing valuable insights into the growing importance of short-form video content and how businesses can leverage it to enhance their marketing strategies. The event also showcased several martech solutions that businesses can leverage to engage with the new wave of Chinese travelers through short video marketing.
With the right marketing mix, businesses can create impactful short-form video content that drives engagement, builds brand awareness, and connects with their target audience. We hope you enjoyed this thought-provoking afternoon session. We look forward to seeing you at our upcoming events!
#iClick #ICLK #douyin #bytedance #iClickEvent #ChinaMarketing #ShortVideo #ShortVideoMarketing #GBA #China #digitalmarketing #advertising #ecommerce #chinamartech #chineseaudience
Hong Kong-China Border Reopening Event Highlight Series - Unlocking Opportunities: Insights from Meituan
We are thrilled to share with you all the second highlight from our 'Hong Kong-China Border Reopening: Chinese Travelers' Marketing Playbook' event, featuring Jobbie Cheung, the Business Development Director of Meituan. Jobbie provided invaluable insights into the latest travel trends and consumer behavior in China.