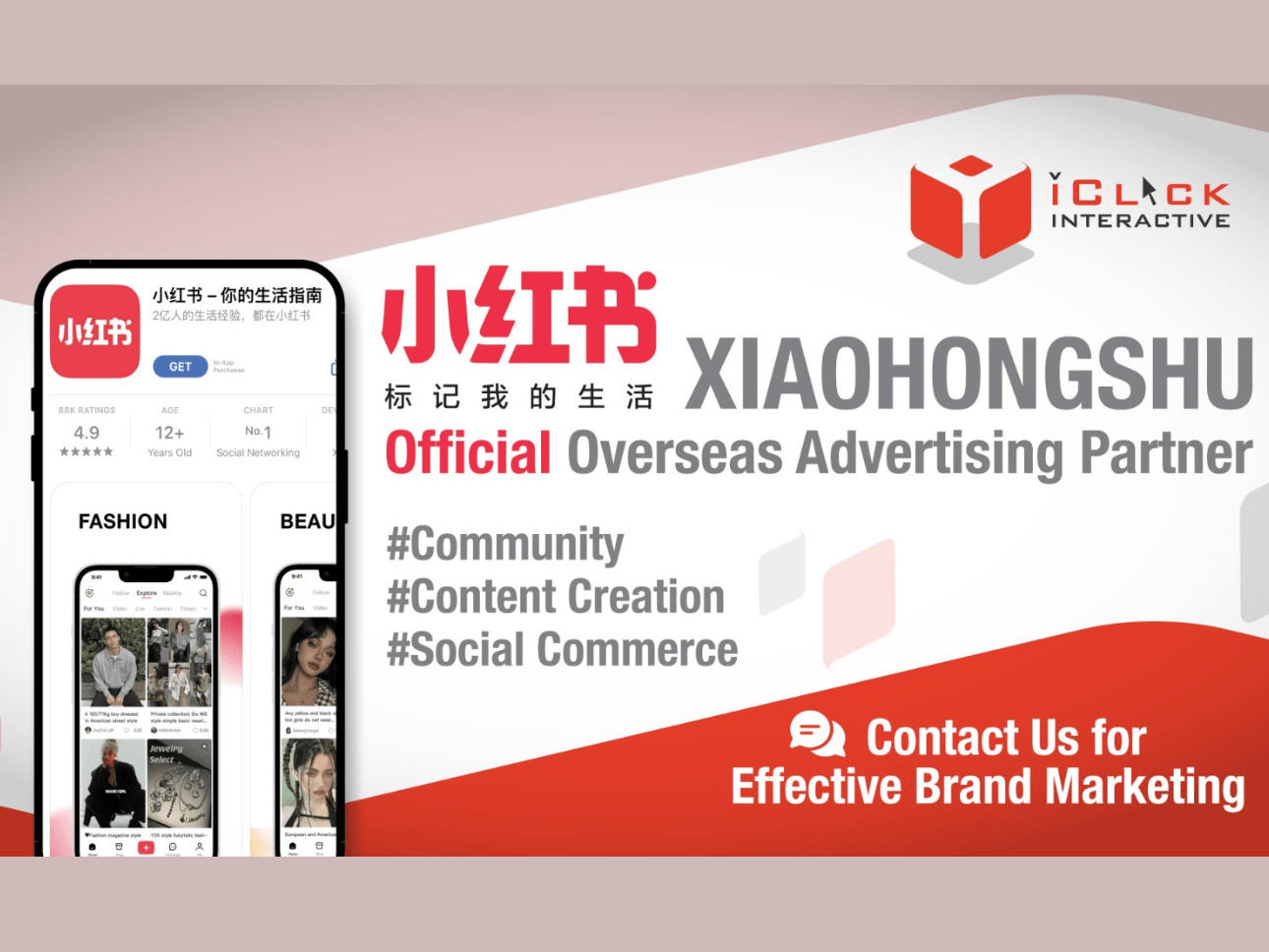 Exciting Announcement: Expanding Our Partnership with Xiaohongshu (小紅書)!
Exciting News! We are thrilled to announce the expansion of our partnership with Xiaohongshu (小紅書), widely known as RED or the Little Red Book, to the overseas market.
As an industry-leading Chinese lifestyle sharing and purchasing decision-making platform, Xiaohongshu enables users to share videos and photos on fashion, beauty, food, travel, and more. As the official Overseas Advertising Partner, this remarkable collaboration will revolutionize brand engagement in global markets.
At iClick, we recognize the immense value that Xiaohongshu brings to foreign brands seeking to tap into the Chinese market. Through our comprehensive solutions encompassing account setup, management, content strategies, advertising, and KOL marketing, brands can seamlessly generate word-of-mouth, elevate brand awareness, boost user engagement, and drive revenue in China. Stay tuned for more exciting updates on this groundbreaking partnership!
Get in touch with our sales representatives for more details: https://lnkd.in/g8wkZSar
iClick x Xiahongshu x CMRS Group: Brand Marketing Conference 2023 (Macau)
We are thrilled to announce the resounding success of the "iClick x Xiaohongshu X CMRS Group: Xiaohongshu Brand Marketing Conference 2023" held in the vibrant city of #Macau. The event was an absolute hit, with an enthusiastic crowd of #marketers coming together for insightful discussions on utilizing tailored #Xiaohongshu (#XHS) marketing solutions to effectively connect with Chinese travelers.